One-Step Exterior Car Wash and Shine
Regular price
Sale price
$19.95 USD
Unit price
per
Sale
Sold out
Description:
For years cars were washed by hand with dish detergent. When I'd help my dad wash his, he always made sure I dried the car quickly while he was rinsing it, even getting me a few times with the hose, or else the unsightly hard water stains would start to appear. The problem was, that the hard water and the zero level of Coefficient of Friction created these water spots, especially drying quickly in the sun. BeadIt™ beats that issue. With BeadIt™, we have built an excellent, mild detergent, that contains a rinse aid and shine polymer, so much so that when the car is rinsed, water sheets right off. You can walk back 10' on the car, rub the windows with your finger and the car is dry. In essence, no drying by towel, chamois, air dryer or anything else.
Yields: up to 16 cars per 16 oz. when diluted according to directions (1 oz./ car)
pleasant odor
decent fast breaking foam
Squeegee ez™
water based
restores depth to deep colors
brightens brightwork
rainwater blows off while driving, leaving little or no spots
All of our products are non-corrosive, non-flammable, non-poisonous, with no harmful odors and Prop 65, SAFE and REACH compliant, as we want the best for our customers.
Directions:
Apply in ambient temperatures 65-75°F, dry warm weather with little wind.
Apply in a cool dry area out of direct sunlight. Use BeadIt™ away from direct sunlight or radiant heat. Rinse your ride down with warm or cool water until car is thoroughly wetted. Add about 1 oz. per bucket full, adding BeadIt™ to the almost filled bucket. Wet sponge or soak sponge mitt into bucket and begin washing in 4' x 4' square areas, then rinsing. Thoroughly wash and rinse after application to remove any leftover residue.
If using a foamer unit:
Pour desired amount of Bead It™ into bottle, screw into place, attach water line, and open flow, foaming onto vehicle. After vehicle has been wetted thoroughly; applying foam over 1⁄4 of car, and wiping down with sponge or mitt. Rinse. Let dry.
First Aid:
IF IN EYES: Rinse cautiously with water for several minutes. Remove contact lenses, if present and easy to do. Continue rinsing. Call doctor if irritation persists. IF ON SKIN: Wash with plenty of soap and water. If skin irritation occurs: Get medical advice/attention. IF SWALLOWED: Rinse mouth. Do NOT induce vomiting. Call a POISON CENTER or doctor/physician if you feel unwell. IF INHALED: Remove victim to fresh air and keep at rest in a position comfortable for breathing. Call a POISON CENTER or doctor/physician if you feel unwell. For more information see SDS.
Share
View full details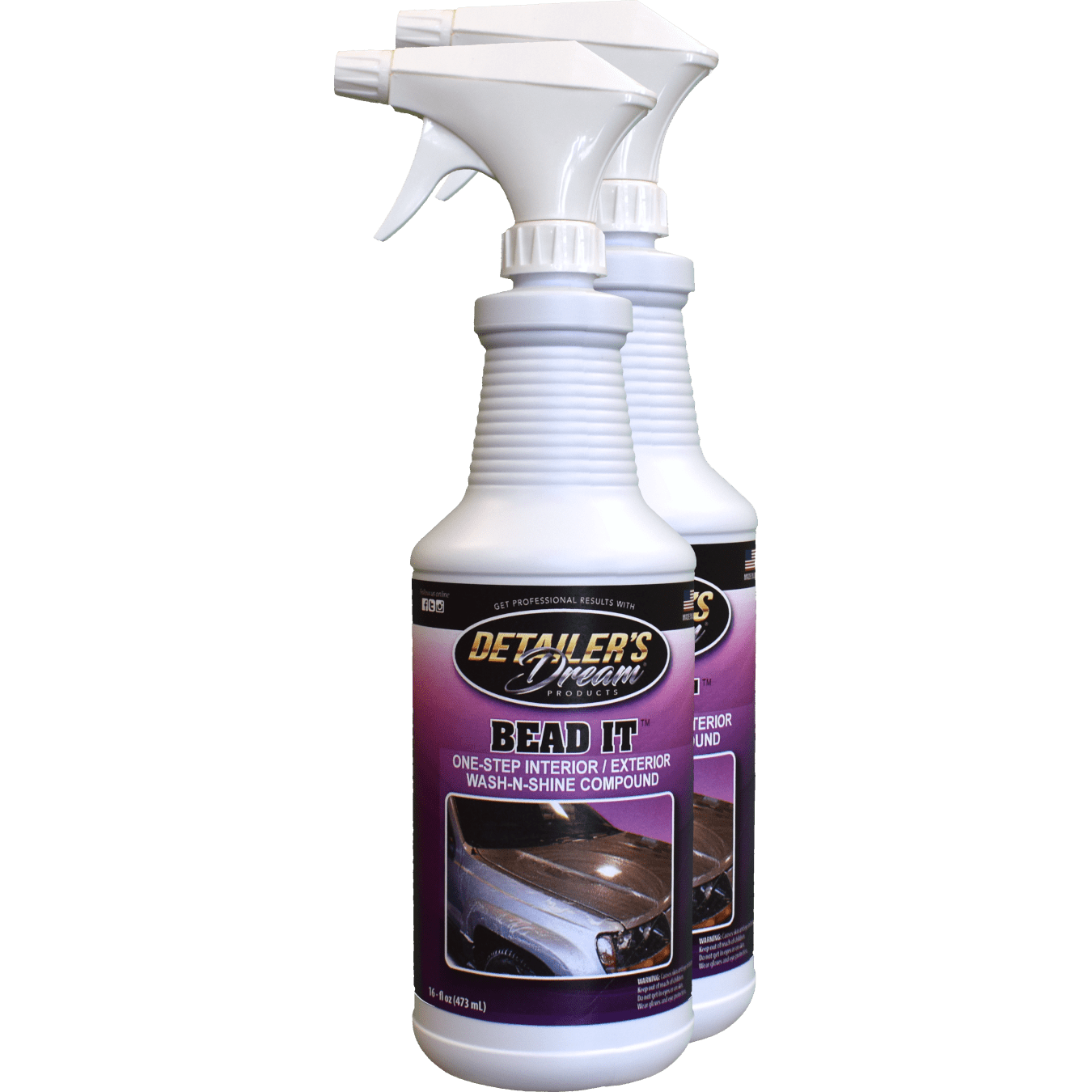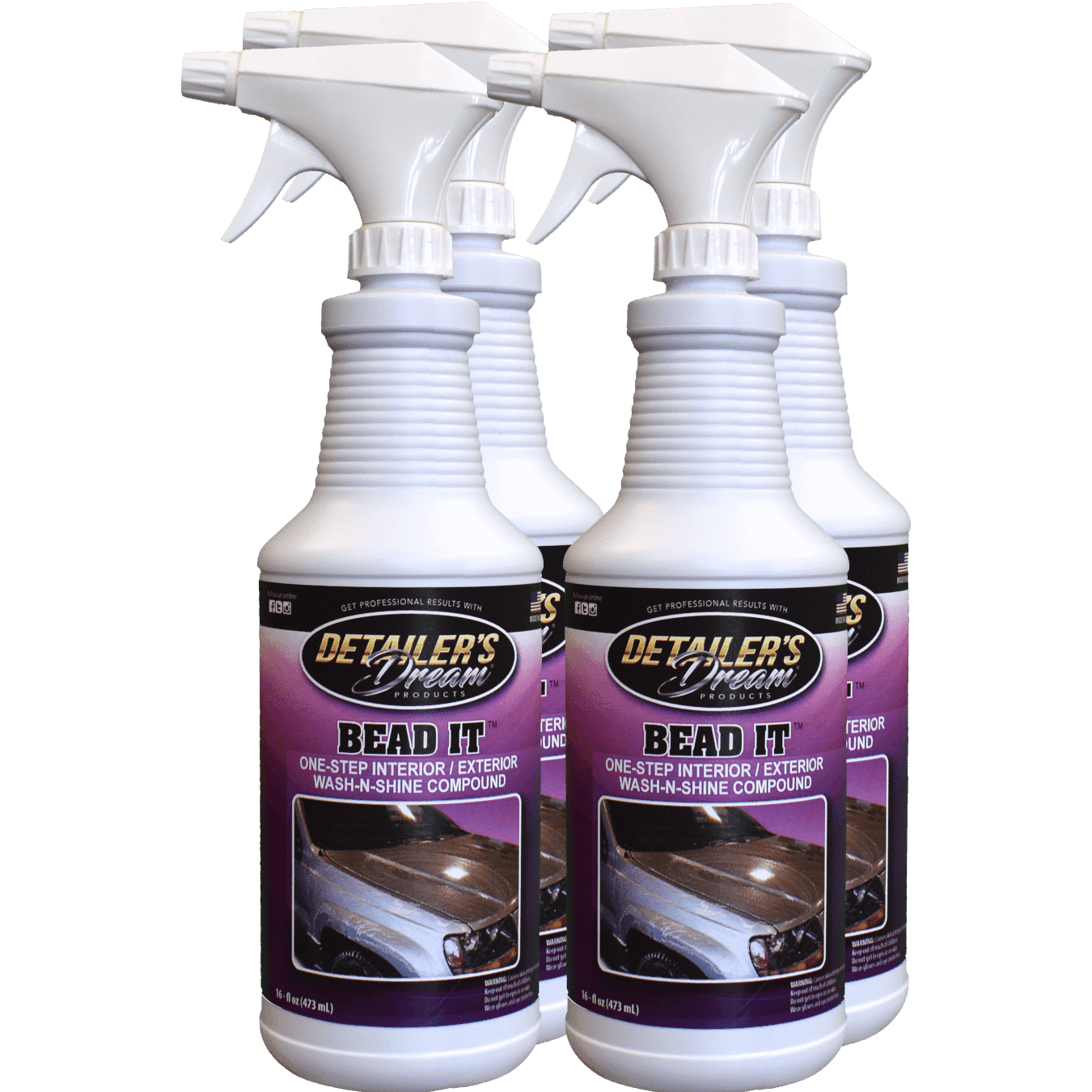 Shiny Ken's Mobil Detailing Service
K 10/15/2020
Kenneth Sisemore of SHINYKENS MOBILE DETAILING SERVICE
Awesome PROTECTION, and Durability that out last the other brands
I own Shinykens mobile Detailing Service. As a professional Detailer, I recommend these products. As a pro I use nothing else's in my day to day operations. You get the look with out the yuck ,and its dry to the touch. True facts to the product.😁
Beadit Beats 'em all
We get Bead it in 5 gal pails from Detailers Dream Products and it works great. Foams well, breaks road film on windows and paint, doesn't break down wipers, and leaves a great shine that beads up when rinsed without spotting windows or smearing when customers run their windshield wipers like other products do. Better yet, Beadit leaves a great ,deep shine on the cars and we are told that this allows water to run off when it rains.Another thing we like about BeadIt is that is smells great. Customers love it, (even the ones that hate anything that smells perfumy) But they love Beadit's odor! Bead it is by far the best wash product we have ever used, and we tried them all.