Paint Scuff, Graffiti & Contaminate Remover; SAVE WITH BODY SHOP OR BETTER RESULTS!
Regular price
Sale price
$49.95 USD
Unit price
per
Sale
Sold out
Description:
Whether we travel on highways, byways, bridges, newly constructed roads, or let our kids & spouses drive our rides, invariably, some type of paints jumps off and slaps itself on some of the surfaces. Be it paint transfer scuffs from bumpers or body panels, graffiti, bridge paint, tar, grease, hydraulic oil, wrap residue, sticker residue, you name it, it shows up. And once it's on there it can take days to remove, just a small area. and on top of that it is making mini scratches in the paint the whole time?!?!?! Enter "What The..."™, just spray on the scuff or soil and wipe off. Before you can even finish saying "What The..."™ the scuff has disappeared!  "What The...!™ works like a non-grit rubbing compound or liquid clay bar on most soils and swirls. "
Watch the video below to see "What The..."™ in action!
Spray or Wipe on, Wipe Off
Pleasant odor
Goes a long way
Will not damage Stage II finishes
All of our products are non-corrosive, non-flammable, non-poisonous, with no harmful odors and Prop 65 compliant, as we want the best for our customers
FOR EXTERIOR STAGE II PAINTED VEHICLE SURFACE USE ONLY


Directions:
Wash car with BEADIT™, squeegee dry and wipe off remaining droplets. Move Vehicle to a cool, dry area. Let vehicle become cool to the touch. Determine area to be cleaned, deciding on 2ft. x 2ft. areas to work on, unless it is a bumper or paint scuff. Spray on "What the..."™, let set up for a second or two and wipe off. Proceed until the whole area is cleaned and restored to your liking. Thoroughly wash and rinse after application to remove any left over residue rewash the vehicle with BEADIT™.  For Exterior Painted Vehicle Surface Use Only.
First Aid:
IF IN EYES: Rinse cautiously with water for several minutes. Remove contact lenses, if present and easy to do. Continue rinsing. Call doctor if irritation persists. IF ON SKIN: Wash with plenty of soap and water. If skin irritation occurs: Get medical advice/attention. IF SWALLOWED: Rinse mouth. Do NOT induce vomiting. Call a POISON CENTER or doctor/physician if you feel unwell. IF INHALED: Remove victim to fresh air and keep at rest in a position comfortable for breathing. Call a POISON CENTER or doctor/physician if you feel unwell.
Share
View full details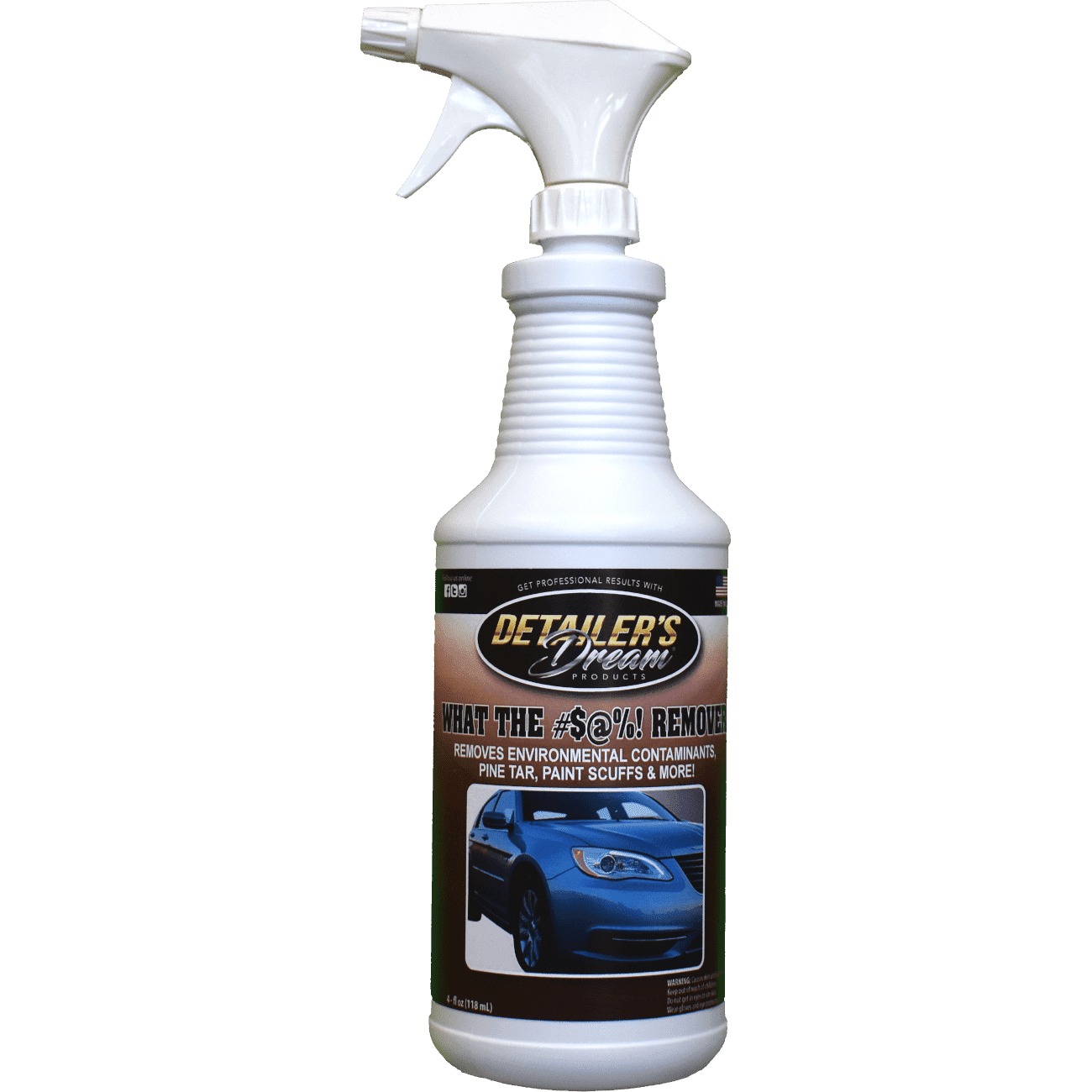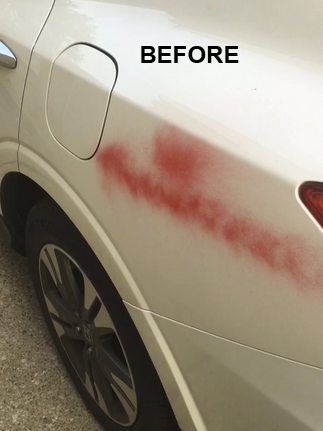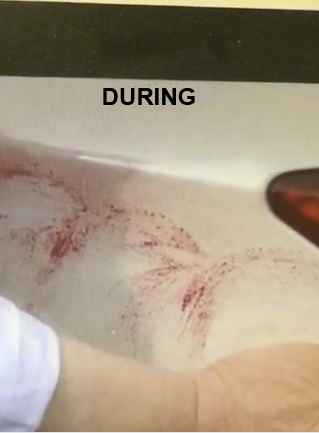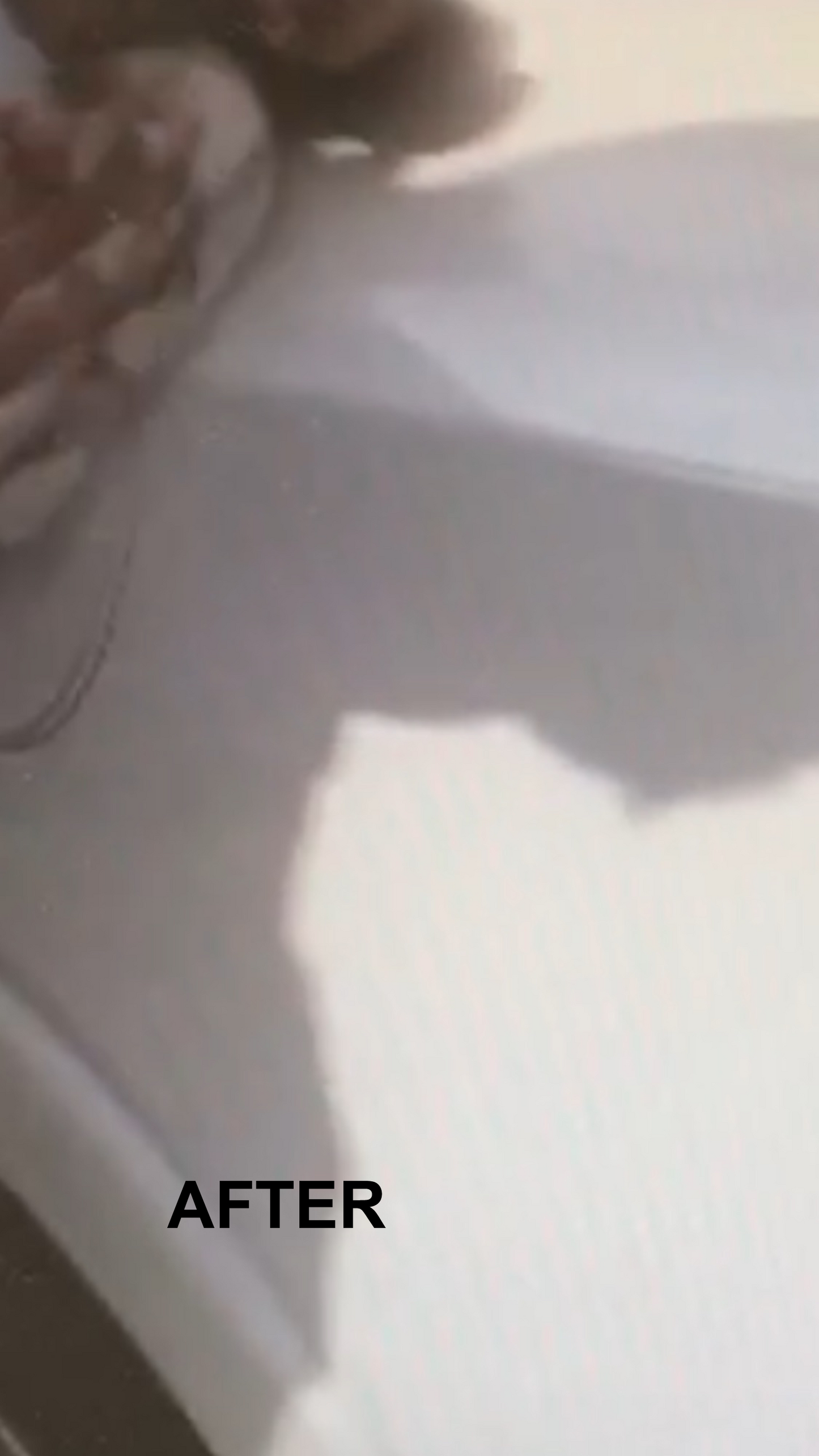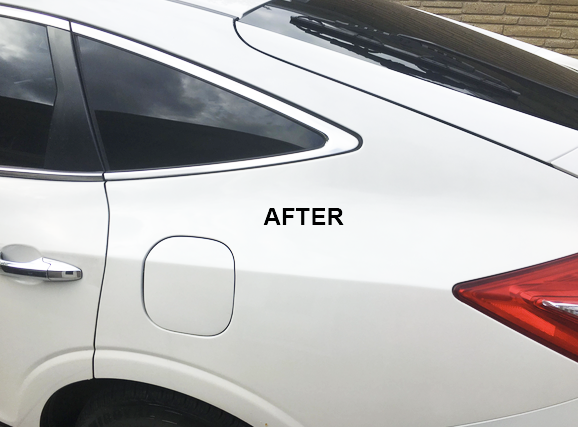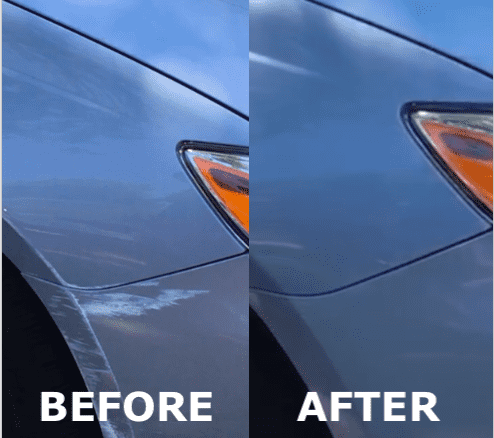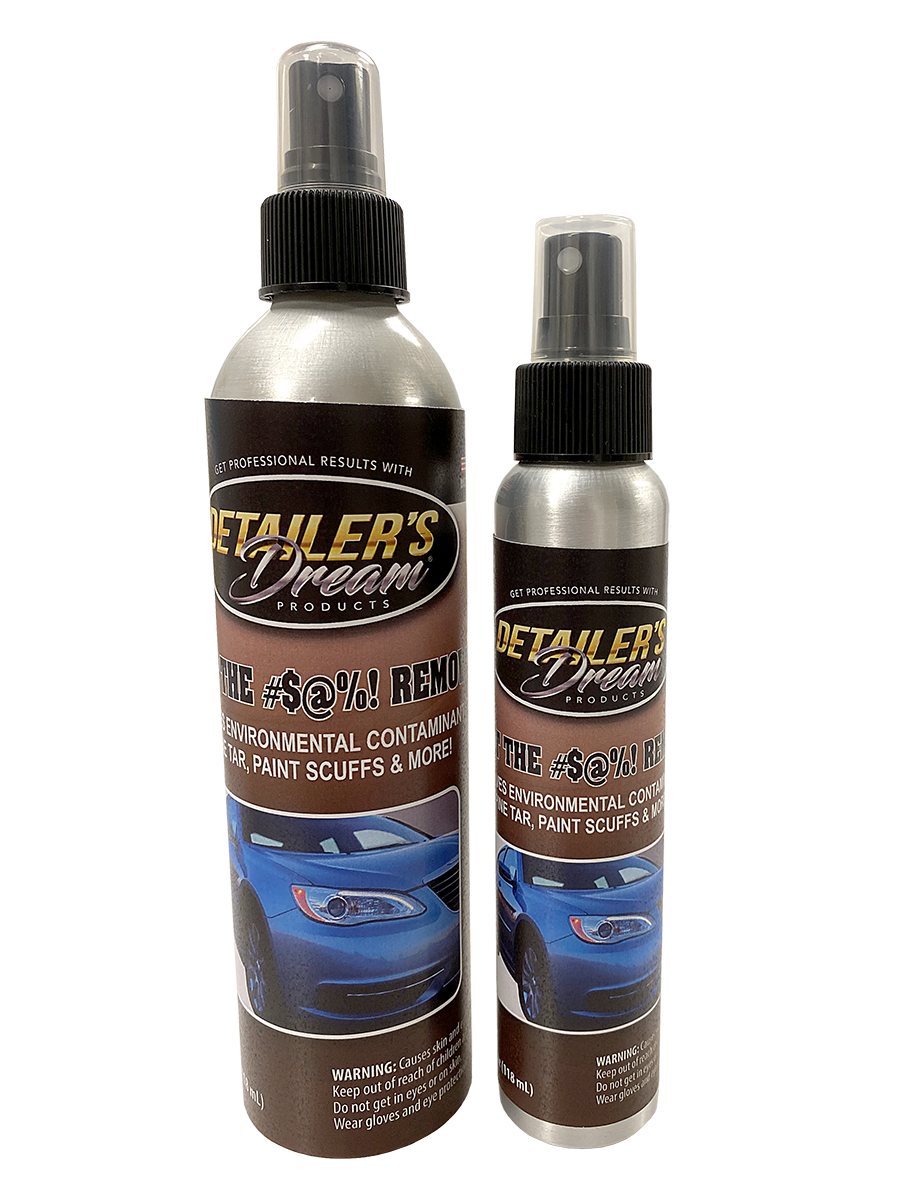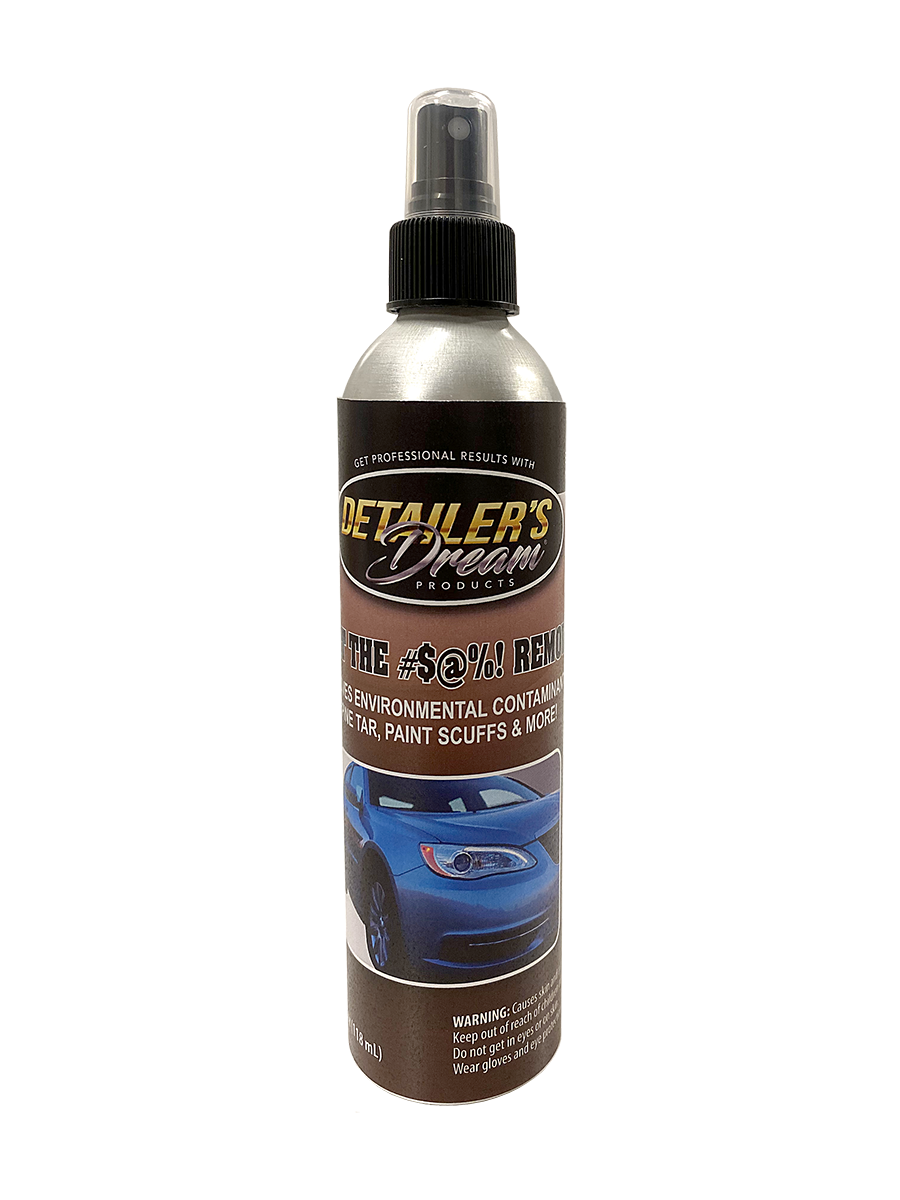 What The!
I had a decent sized scuff on my left front bumper that I think came with the car when I bought it years back. Got a can of What The!. Sprayed it on the scuff. Let it sit for a few minutes, and then I rubbed it off the whole things with a towel. All Gone. Then per instructions I used Before & After to remove any residue left over . Looks Great. Like nothing was ever there.
What The! in the shop
We use What The! from Detailer's Dream Products in our shop at Reeds in Tonawanda, NY. We use What The! to remove paint scuffs, bridge paint, graffiti and overspray from vehicles prior to and after working on them. We spray on What The!, let it sit a few minutes, then literally wipe it off. We follow up with a wash of Bead It on larger areas or Before and After on smaller areas to remove any residue. Use of What The! sure beats sanding and da'ing, clay barring or using rubbing compound. Much more effective too. I'd recommend use of What The! to anybody with these issues. I'd think collision shops would go nuts over What The! as it is fast, & almost anyone can use it with little or no PPE.
Very Effective!
At my shop, Erie Collision, we have successfully used What The...! to remove spray paint graffiti on a white car, without damaging the clear coat! I would recommend this company as they have a wide range of products for many different commercial and industrial applications too.
Amazing product
This product worked extremely well. It took a large paint scuff right off my girlfriends car within seconds. The paint underneath was untouched and in perfect condition. I highly recommend this product.