YOU Choose the Level of Trim Shine.
Regular price
Sale price
$89.95 USD
Unit price
per
Sale
Sold out
Description:
"UV Inhibited Ceramic Infused".  For so long either you got wet and greasy products (that collects dust and dirt) for your dashboard or we'd do at nothing at all, right? Enter YOUR CHOICE™, our UV Inhibited Interior Dashboard/ Door Insert Surface Wipes. Apply it 1x, get a rich matte look with a little shine. Apply 5x, get a rich moist look & anywhere in between…. you choose, because it's YOUR CHOICE™. YOUR CHOICE™ is great for cars, SUV's, Pick Up Trucks, Minivans, Convertibles, Wranglers, Mercedes, BMWs, Range Rovers, Jags, RVs,….any vehicle with Dashboard where you want a rich, yet matte look with a smidgen of luster (all the way up to a nice moist look). With YOUR CHOICE™, YOU choose the level of gloss on your dashboard…Not me.
Apply 1x-3x, to get a rich matte look to a rich wet look, or anywhere in between
With "Your Choice"™, YOU choose the level of gloss, not me on your dashboard.
All of our products are non-corrosive, non-flammable, non-poisonous, with no harmful odors and Prop 65 compliant, as we want the best for our customers
Made with "Dries Dry to the Touch Technology"
Directions:
Pre-clean all surfaces to be treated with YourChoice™ using Before and After™ cleaner. Repeat as needed to remove all smudges, buildup, set. Let Dry. Roll down windows. Open Canister. Open zip lock bag, put gloves on (optional), and pull up wipe that is 1⁄2 out of inner tube of wipes. Pull out 2. Separate. Open up. Now fold in 1⁄2, applying to the surface(s) to be treated 1 x. We recommend applying to the complete flat areas for a uniform, even look. This should yield a slight luster, matte look. Successive applications will yield slightly a richer look per application. The more applications, the more shinier the look. When finished, put lifted wipes cylinder back in bag, and put back into canister. Seal bag. Replace cap. Store in a cool dry area.
First Aid:
Share
View full details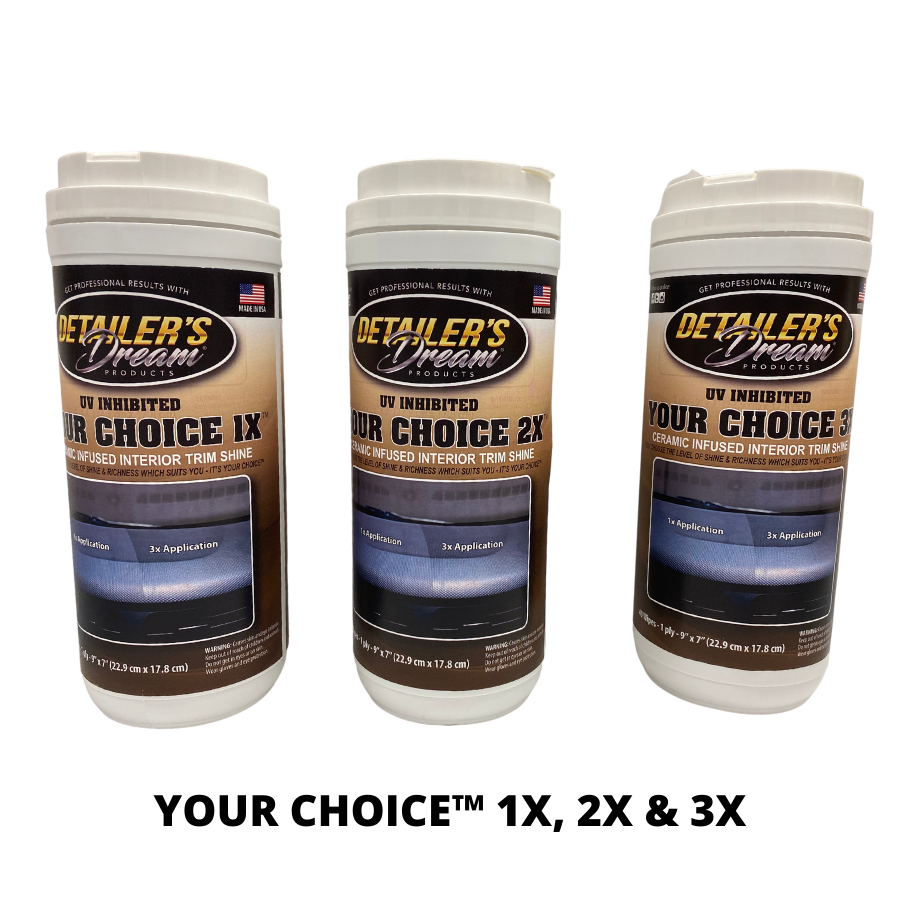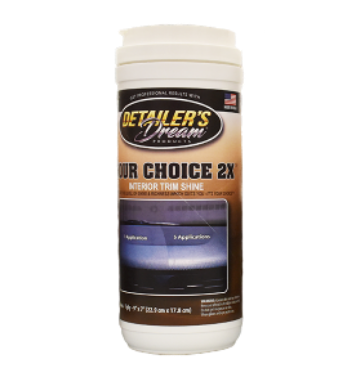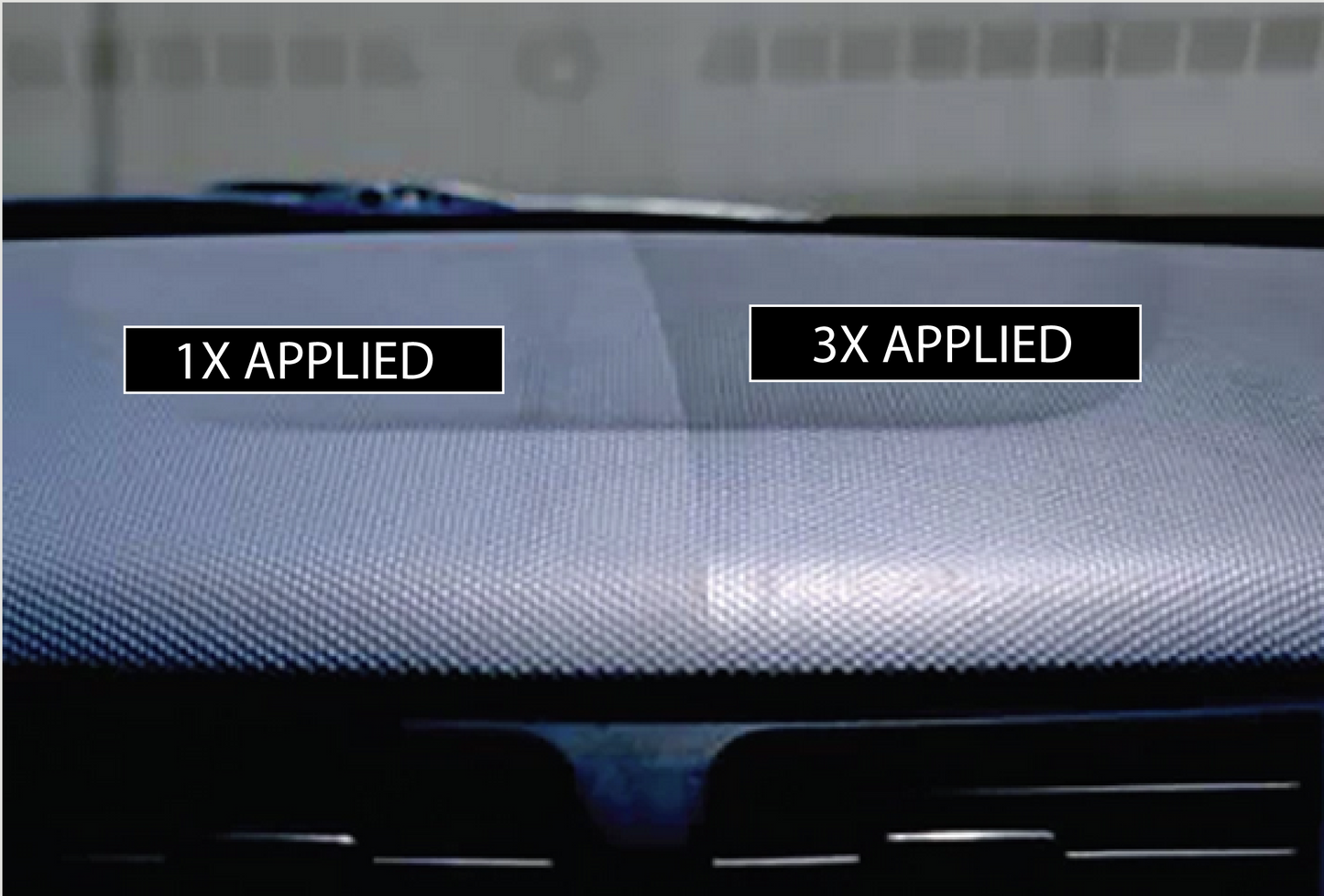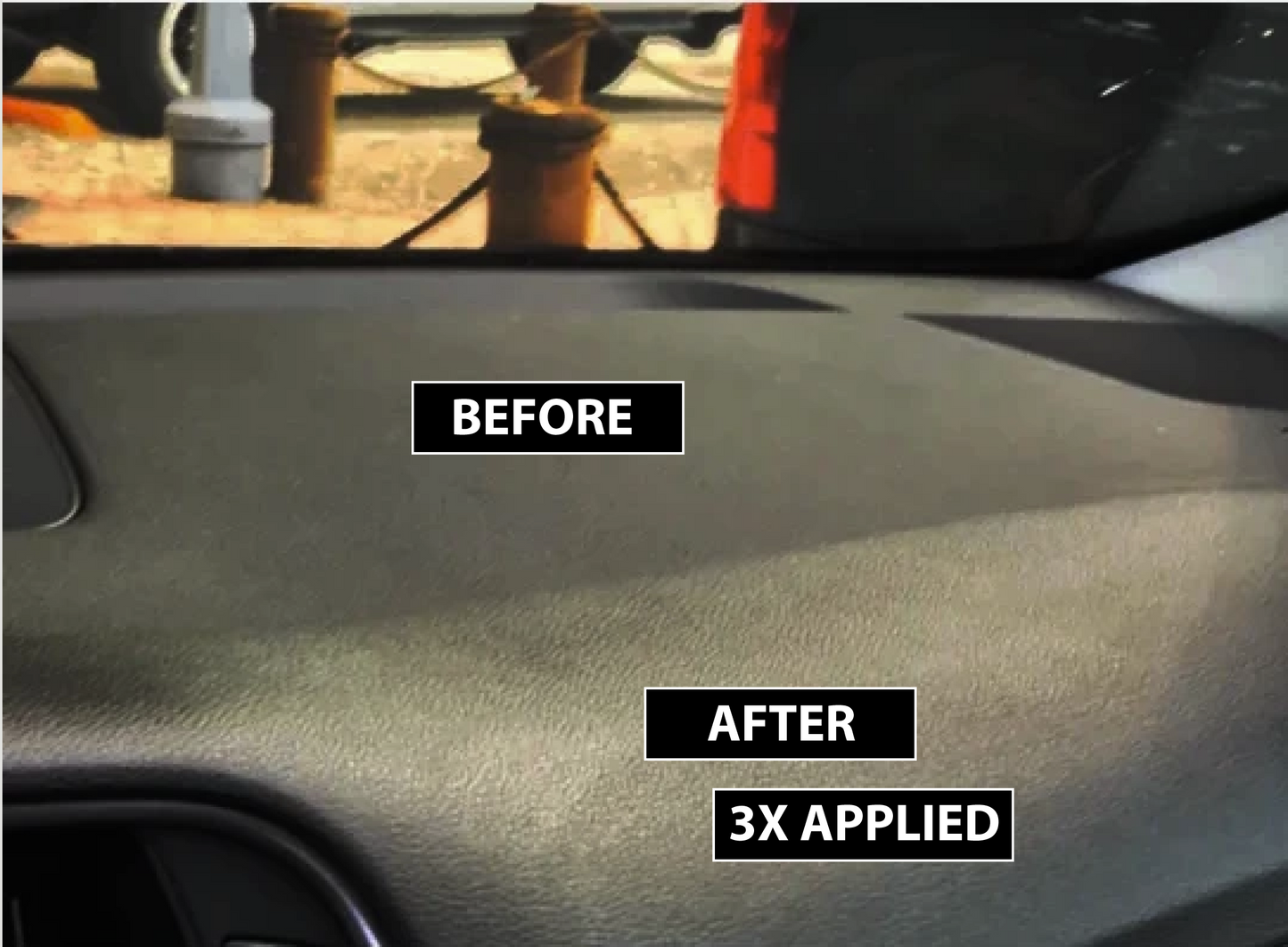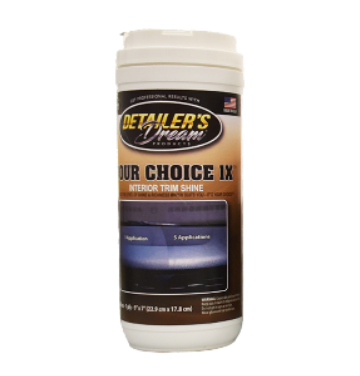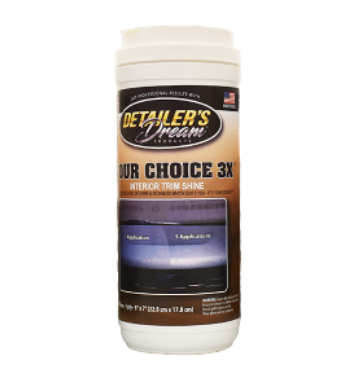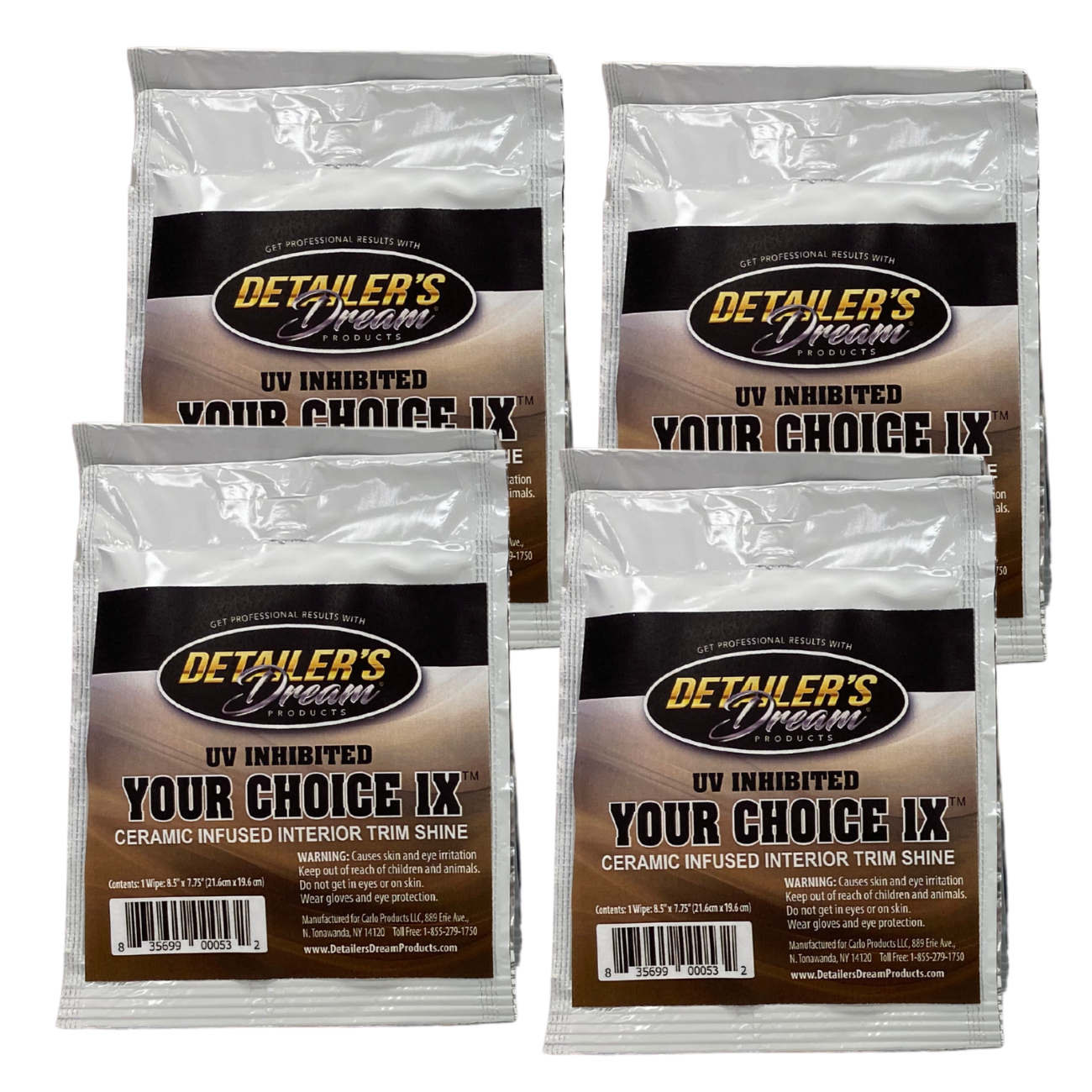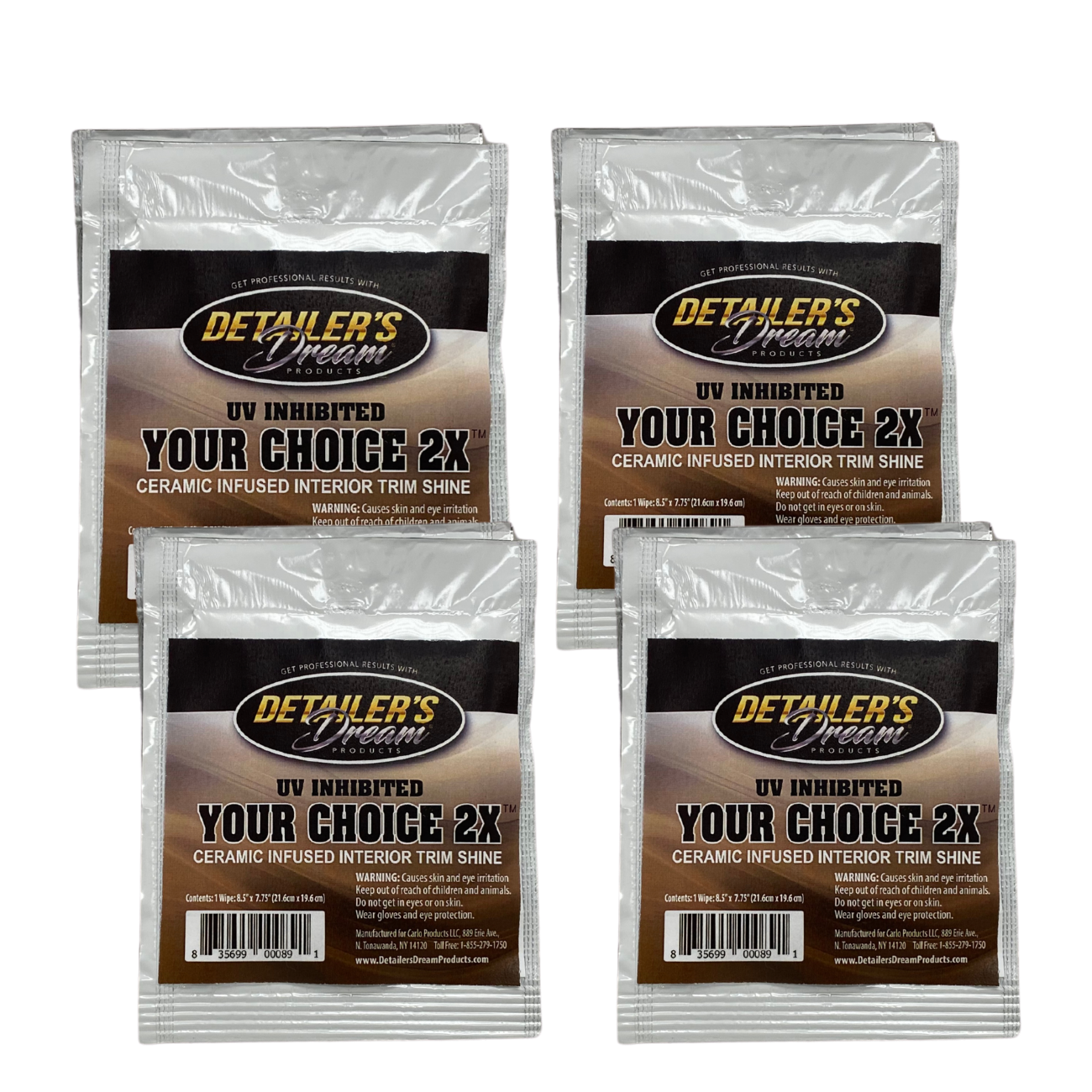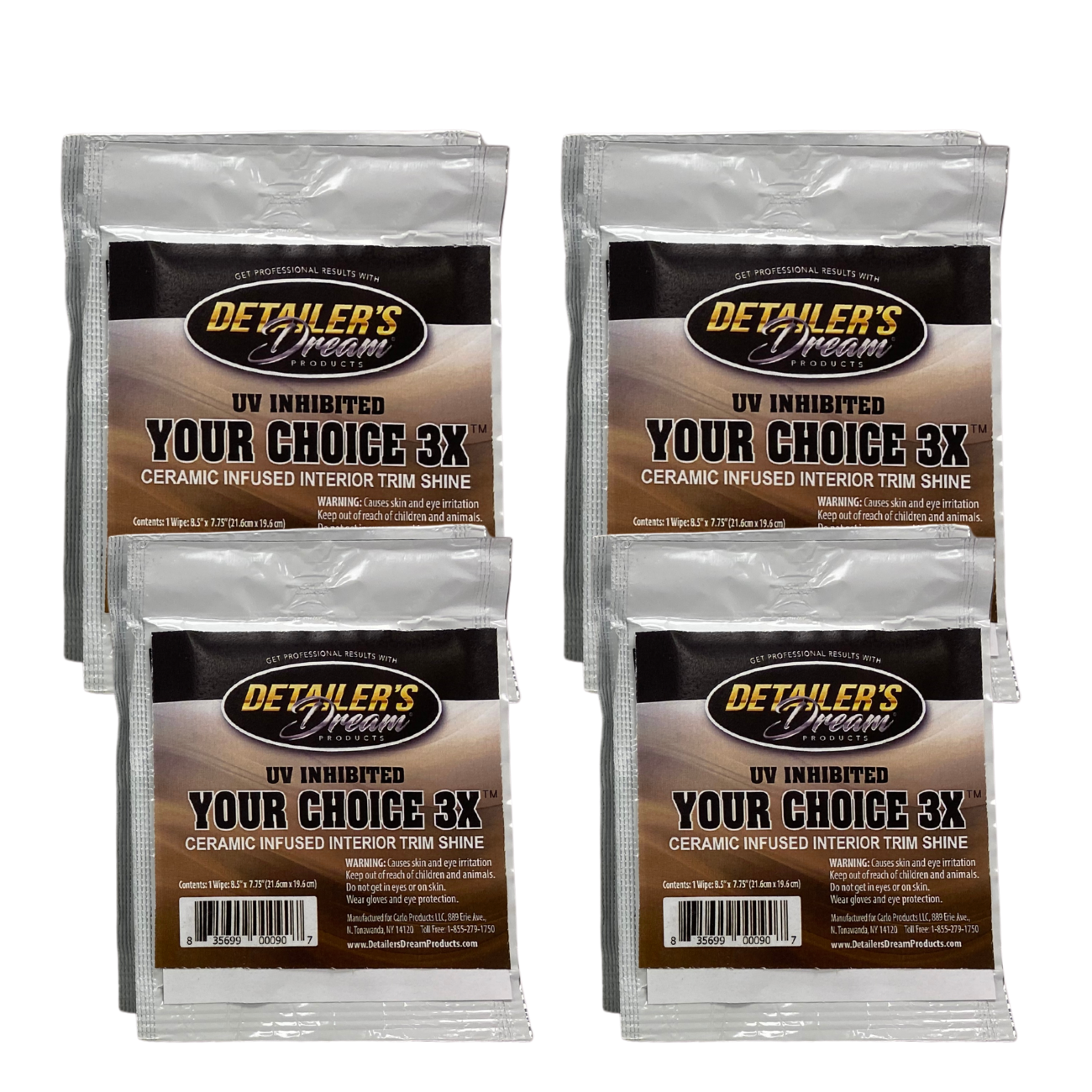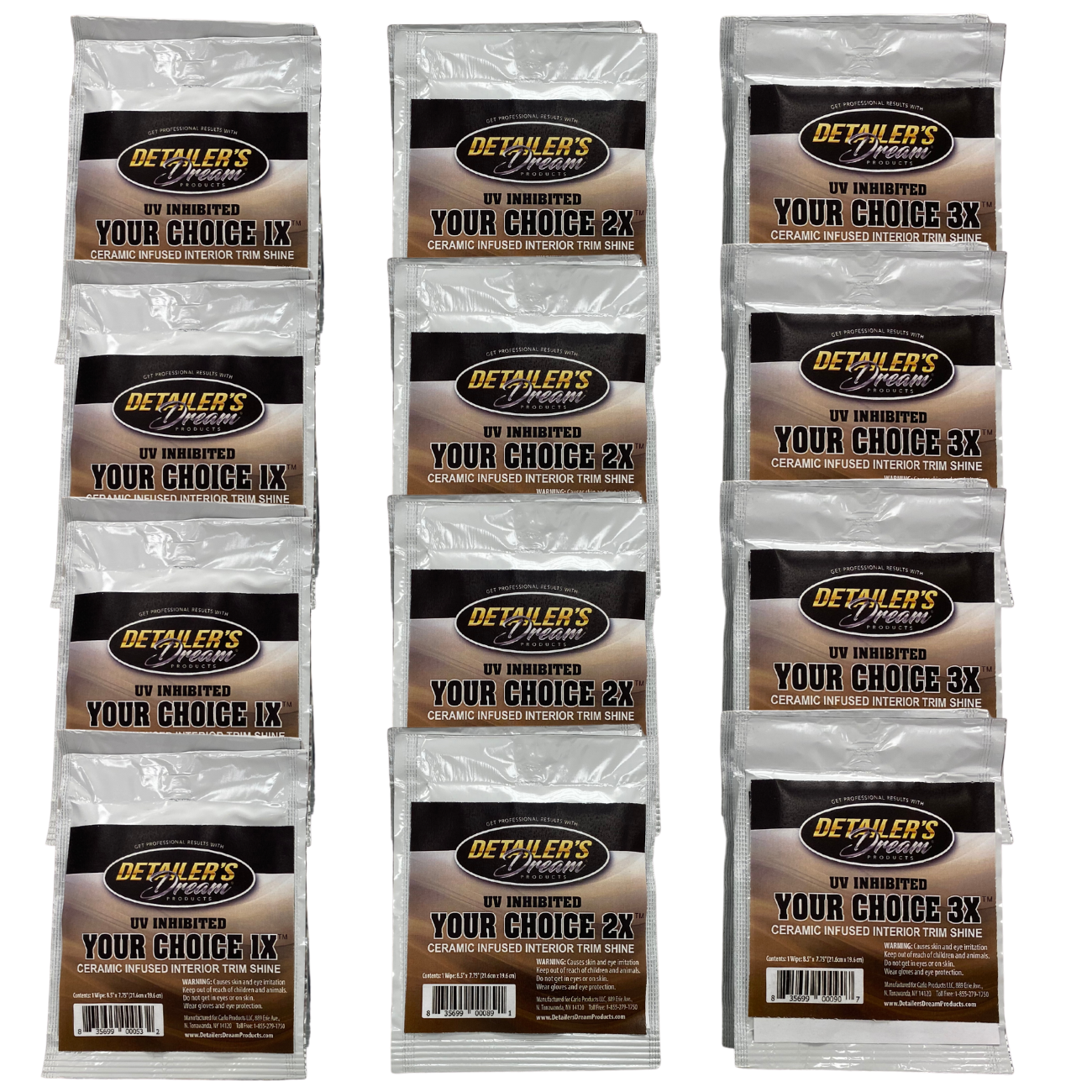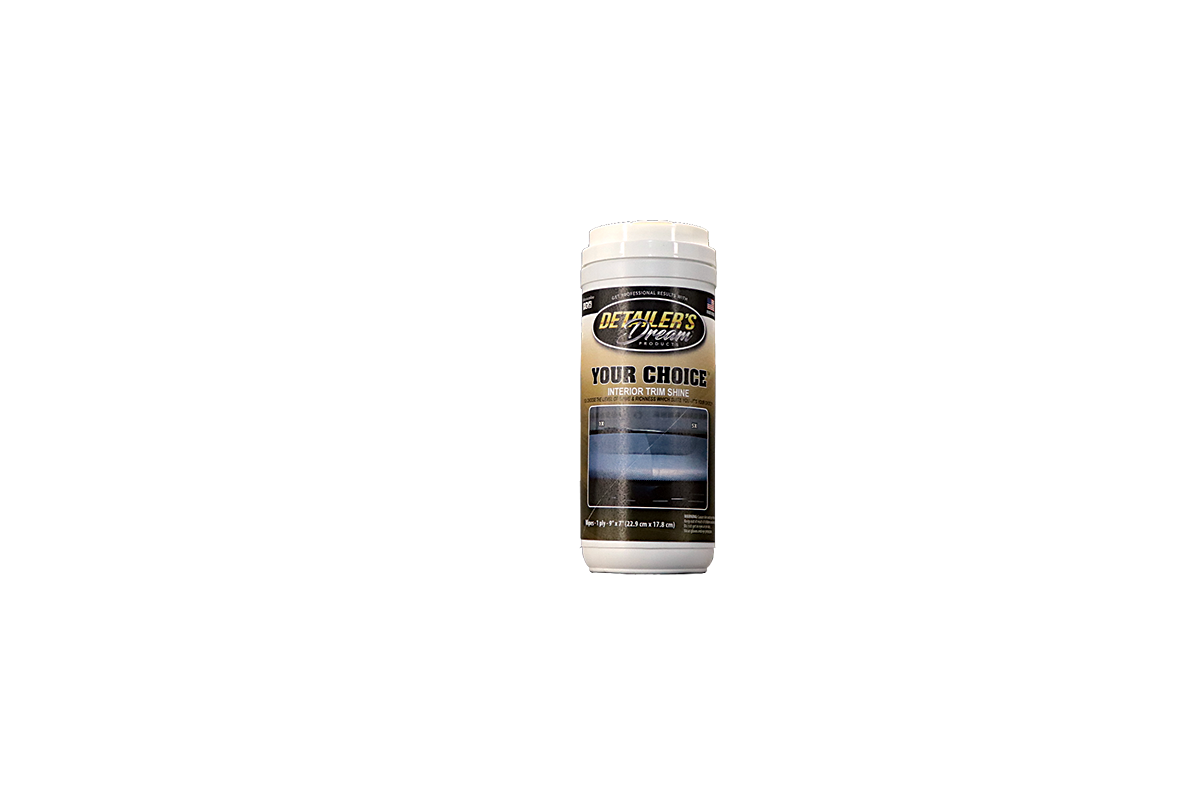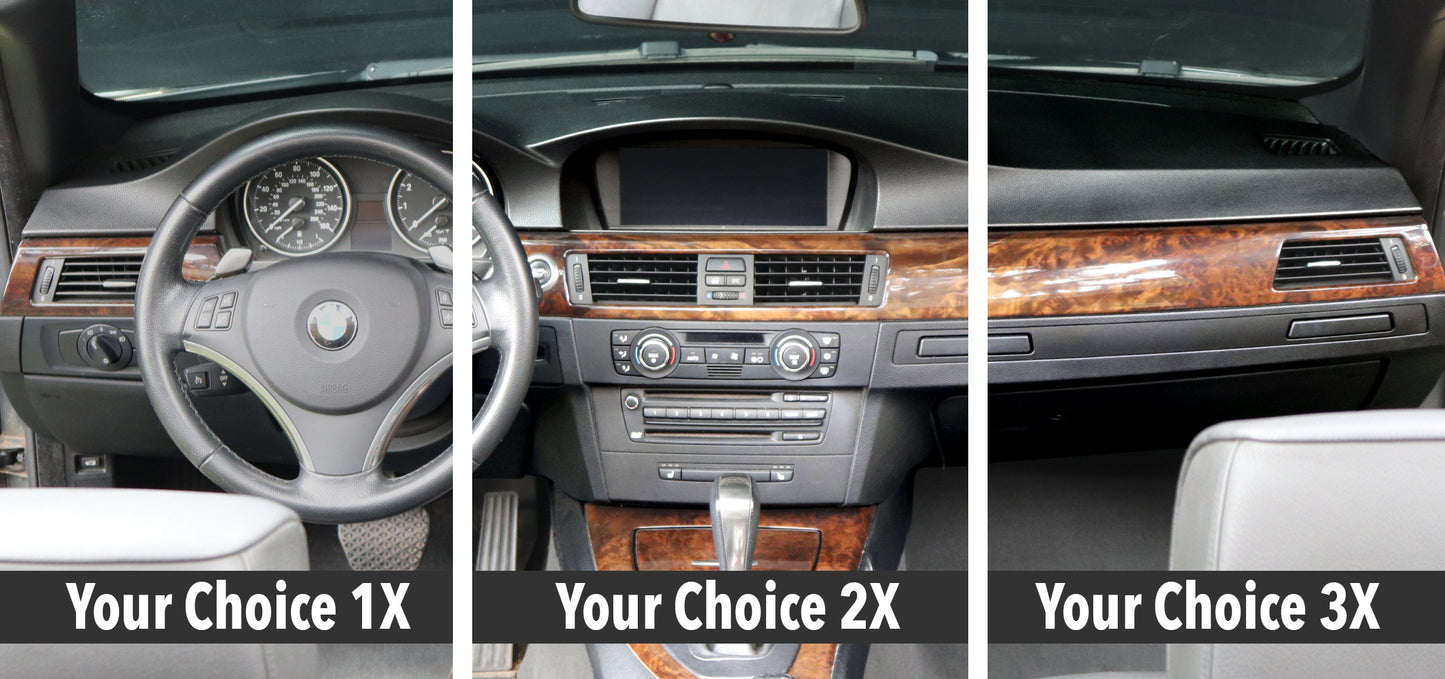 Impressed
Owning a Panamera I wanted to protect the interior dashboard and doors from sun damage and add a little shine , as I think a Panamera should have a little lustre to it. I found Your choice and liked what I saw. The results are as advertised. A little shine and UV inhibition. No odor either , and it does dry dry to the touch, just like it says. Two thumbs up here . 4.5 stars
Awesome PROTECTION, and Durability that out last the other brands
K 10/15/2020
Kenneth Sisemore of SHINYKENS MOBILE DETAILING SERVICE
Awesome PROTECTION, and Durability that out last the other brands
I own Shinykens mobile Detailing Service. As a professional Detailer, I recommend these products. As a pro I use nothing else's in my day to day operations. You get the look with out the yuck ,and its dry to the touch. True facts to the product.😁
Perfect amount of shine
One coat of "Your Choice" on my dashboard and interior of my jeep gave the perfect matte finish that was not greasy feeling like other products I have used in the past and and has lasted much longer as well! It also did not leave any odor like other products. Highly recommend for all dashboards and other interior surfaces. Far surpasses other brand named products !